1 Nov 2015: Specially Designated Global Terrorists
1 November is "All Saints Day" when Christiandom celebrates their most respected historical people, consisting universally of the most sadistic, the most cruel, the most murderous, the most advocating of genocide, and the most evil physically manifest entities which ever existed.
This year is newly welcomed the newborn freshist saint, the sadistic genocidist Franciscan Father Junipero Serra, the newest addition to the club of sanctified holiest of the holy Saints, as pronounced by whom is considered, reasonably so, the most progressive, sympathetic and understanding Catholic Pope in history.
It is exceptionally appropriate that during this month we also pay tribute to various political leaders acting from the western tradition of genocide, lies, dishonesty, racism, and crimes against humanity and sincere work towards the eradication of freedom, autonomy, and indigenity.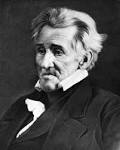 It should also be obvious to all but the most naive that the owner of this site has been labelled by the fascists as a "terrorist" because of these posts and commentary. It should also be obvious that merely reading this collection of beautiful, relevant and gorgeous arts and culture blog not based on thugstery mentality and culture, but rather on refined and elegant and mathematical and beautiful works of art statistically correlates you dear reader as a terrorist sympathizer potentially worthy of execution by genocidal US government assassination drones. Such is the price one must pay merely to follow and appreciate truth and beauty and to empathize with peacefulness and respect.